February marks the annual celebration of Black History Month, a time to reflect on the achievements and contributions of Black individuals and communities throughout history. As a community organization dedicated to promoting diversity, equity, and inclusion, TNO is proud to join in recognizing and honoring the important legacy of Black Canadians.
Black history is an integral part of American and Canadian history and encompasses a rich tapestry of stories, achievements, and struggles. From the abolition of slavery and the Civil Rights Movement to the ongoing fight for equality and justice, Black individuals have played a significant role in shaping the nation as we know it today.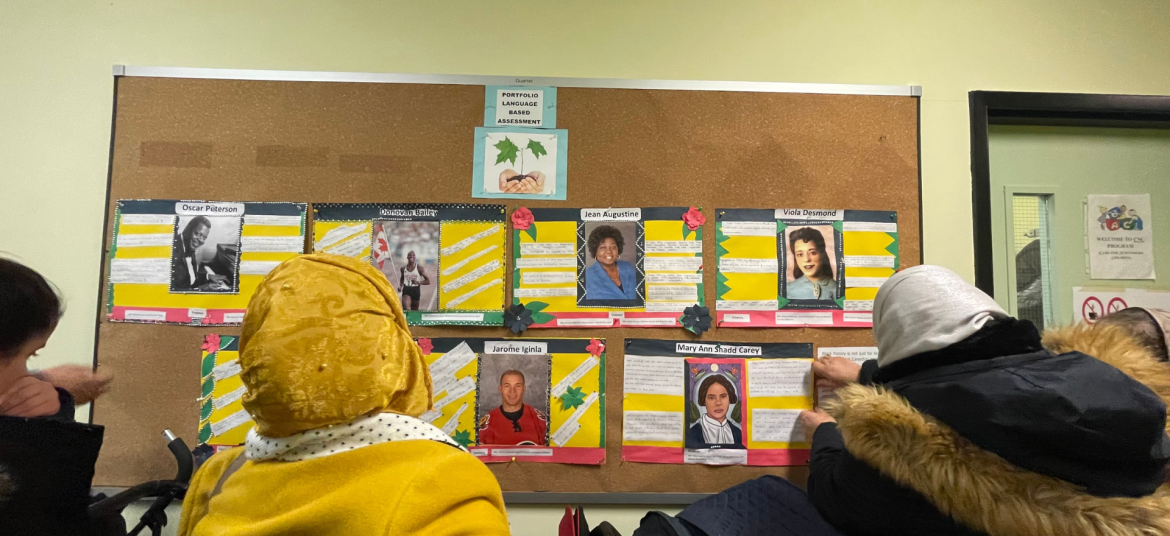 These beautiful posters created by newcomers reflect their month-long learning about the inspiring lives and incredible contributions of notable Black Canadians.
Our Partners at The Corner in St. James Town had month long celebrations for Black History month. The Corner through the Green Café dedicated the Month of February to the Black History Month celebration by preparing cultural Black community food Worldwide. Starting from North and East African countries, Jamaica, Trinidad, and South Africa.
The Corner also organised a Black History Month Event in Partnership with The 519, Dixon Hall, SEAS Centre and The Centre for Advancing the Interests of Black People. The theme for this year was Boundless Healing; Health, Wellness, and Empowerment attracted over 50 participants from the residents of St. James Town and its environs.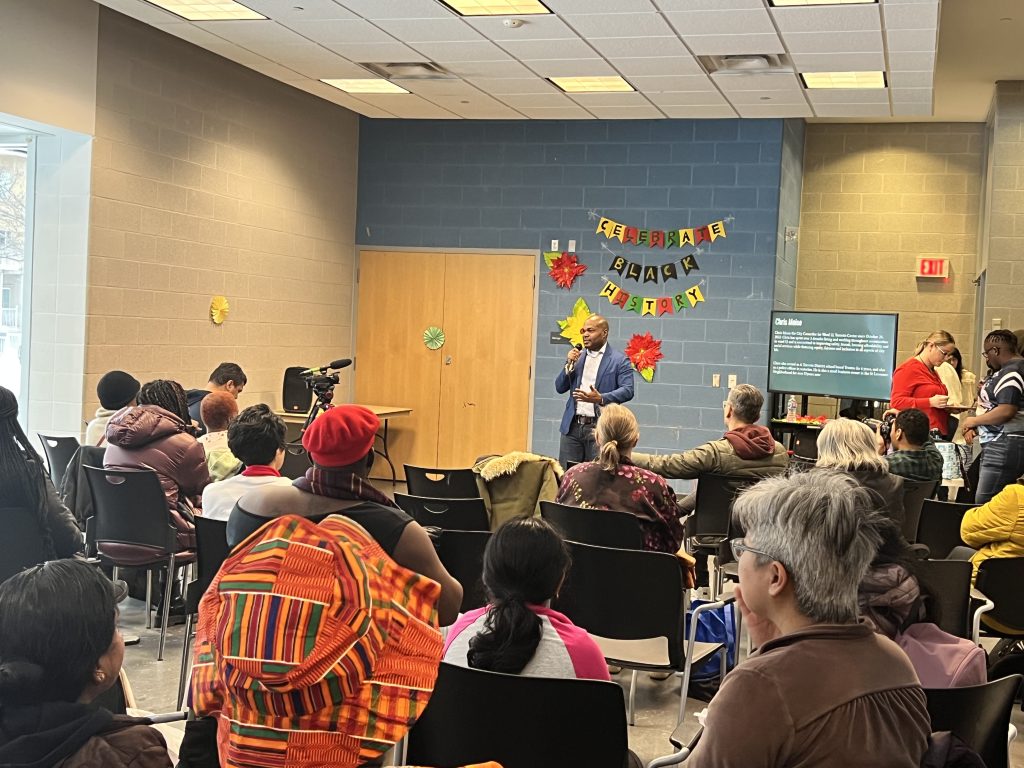 The event also had several cultural performances, an open mic conversation about challenges in accessing the Health System and addressing community needs related to health and wellness, an Anti Racism Workshop presented by a team from The Centre for Advancing the Interests of Black People. Chris Moise, the city councilor for Ward-13, Toronto Centre, also attended the event. Four black wellness leaders from the community were also felicitated during the event.
From the arts and sciences to business and politics, Black Americans and Canadians have made countless contributions to society and continue to break barriers and inspire others. We celebrate the trailblazers, such as Harriet Tubman, who fought for freedom and equality, and leaders like Martin Luther King Jr., who inspired a generation with his message of hope and justice.
Black History Month is also a time to acknowledge and address the ongoing challenges faced by Black communities. Despite progress, systemic racism and discrimination persist, and it is important to acknowledge the unique challenges faced by Black individuals and communities. Through education, community building, and continued activism, we can work to create a more just and equitable society for all.
At TNO, we are committed to promoting diversity and inclusion in all we do, and we are proud to celebrate and honor the contributions of Black communities during this important month. Let us use this time to reflect on the past and look forward to a brighter future for all.