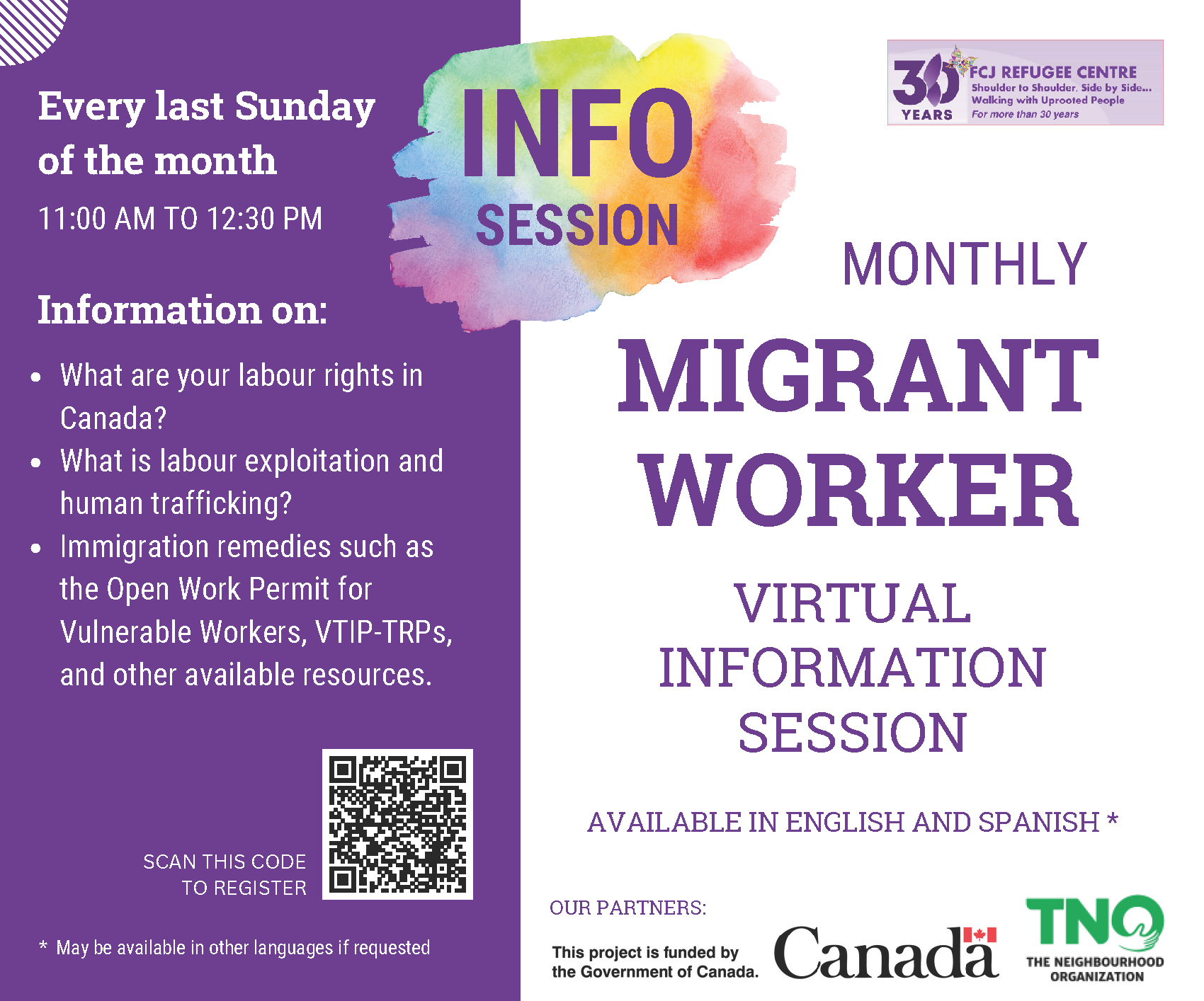 Migrant Worker Virtual Information Sessions
Information Sessions for Migrant Workers
The FCJ Refugee Centre is hosting monthly virtual briefings for immigrant workers.
In these sessions you will get important information on topics like:
What are your labor rights in Canada?
What is labor exploitation and human trafficking?
Immigration solutions like the Open Work Permit for Vulnerable Workers, VTIP-TRP and other resources available.
Sessions take place online, on the last Sunday of each month, from 11.00am – 12.30 pm. Sessions are available in English and Spanish. Other languages may be available upon request.
Register: