By Shakhlo Sharipova- Founder of the Coalition of Women in Leadership and (TPASN) Thorncliffe Park Autism Support Network.

I never planned to be a leader; I just started volunteering, saw the gaps, explored, and implemented ideas. Then one day, suddenly, someone called me a leader, and this was when I started learning about leadership and building our team. The entire community became my family, and there was no place for "mine" and "yours"; from then on, everything became "ours." We work 24/7 with our hardworking volunteers. Now, we can't imagine a better place other than our community. We believe that we can change globally by acting locally.

The Seventh Generation Principle is based on the ancient Haudenosaunee philosophy that whatever we decide to do today, we must consider its impact seven generations into the future. Being a community leader means not only thinking for today or even tomorrow but being able to make wise decisions that will still benefit the residents long after the current leadership team is gone.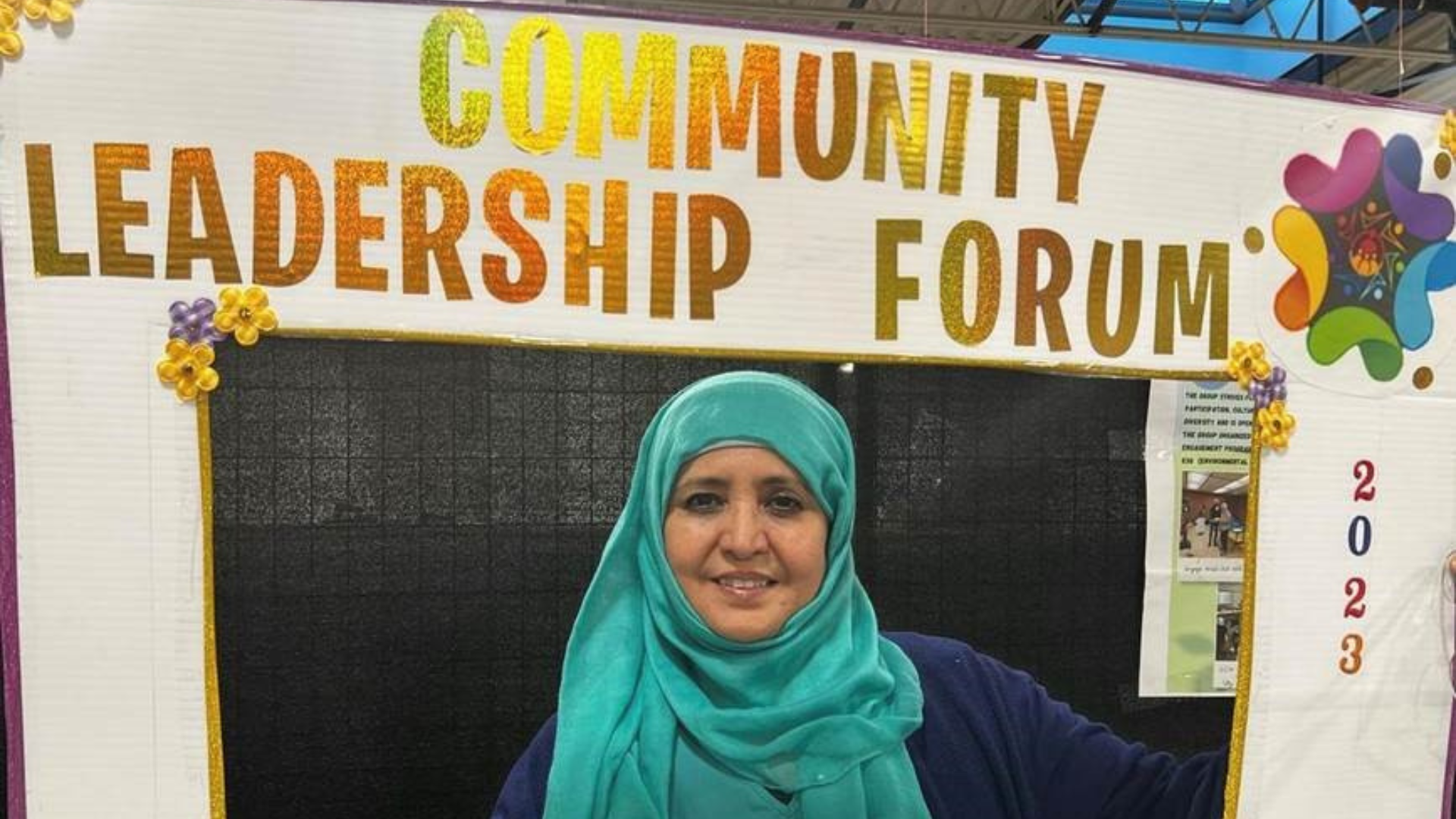 Our first Community Leadership Forum, "Lead by Example," was held on January 28, 2023, in Thorncliffe Park Community Hub with the support of community partners, community leaders and our most valuable volunteers. The leadership forum, funded by the City of Toronto's Neighbourhood Grants Pilot and organized by the Coalition of Women in leadership, brought together community leaders from Flemingdon Park and Thorncliffe Park. The Leadership Forum's goal was to create a platform for community leaders to build on and develop capacity, starting with self-leadership and self-responsibility. 
Over 80 grassroots leaders, volunteers, community agencies and stakeholders participated in the event. The event started with opening remarks and greetings from our elected representatives' MPP Stephanie Bowman and Rob Oliphant, followed by community leaders' presentations and stories; leaders who presented included Feroza Mohammed- Local Champion Network, Eshrat Meshkoti- Coalition of Women in Leadership, Olenka Diachenko & Elizabeth Zur- Ukrainian Canadian Congress, Omar Khan, Sam Hindawi & Humaira Jogiyat- Engaged Communities, Devna Sharma- National Partner Lead at Microsoft, Najia Zewari & Holly Reid- Women's Cycling Network, Sabina Ali- Thorncliffe Park Women's Committee, Vlad Bunea- Degrowth Collective & Floyd Ruskin- A Park for All. Guest speakers showcased their hard work and achievements with everyone present.
Our presenters answered many questions raised by participants relating to the topics discussed. The event also included poster presentations from E-Heroes & Steps Challenge groups, awards, activities, fun, food, gifts, information, and resources from HATP, TNO & DVCLS.
Community members and guests appreciated being part of the Community Leadership Forum "Lead by Example."  They disclosed that it was an excellent time to reconnect and recharge, get new and fresh ideas, and move forward with new initiatives and collaboration. 
They mentioned receiving valuable and helpful information about the environment, green space, community initiatives, the power of youth, and newcomers' challenges.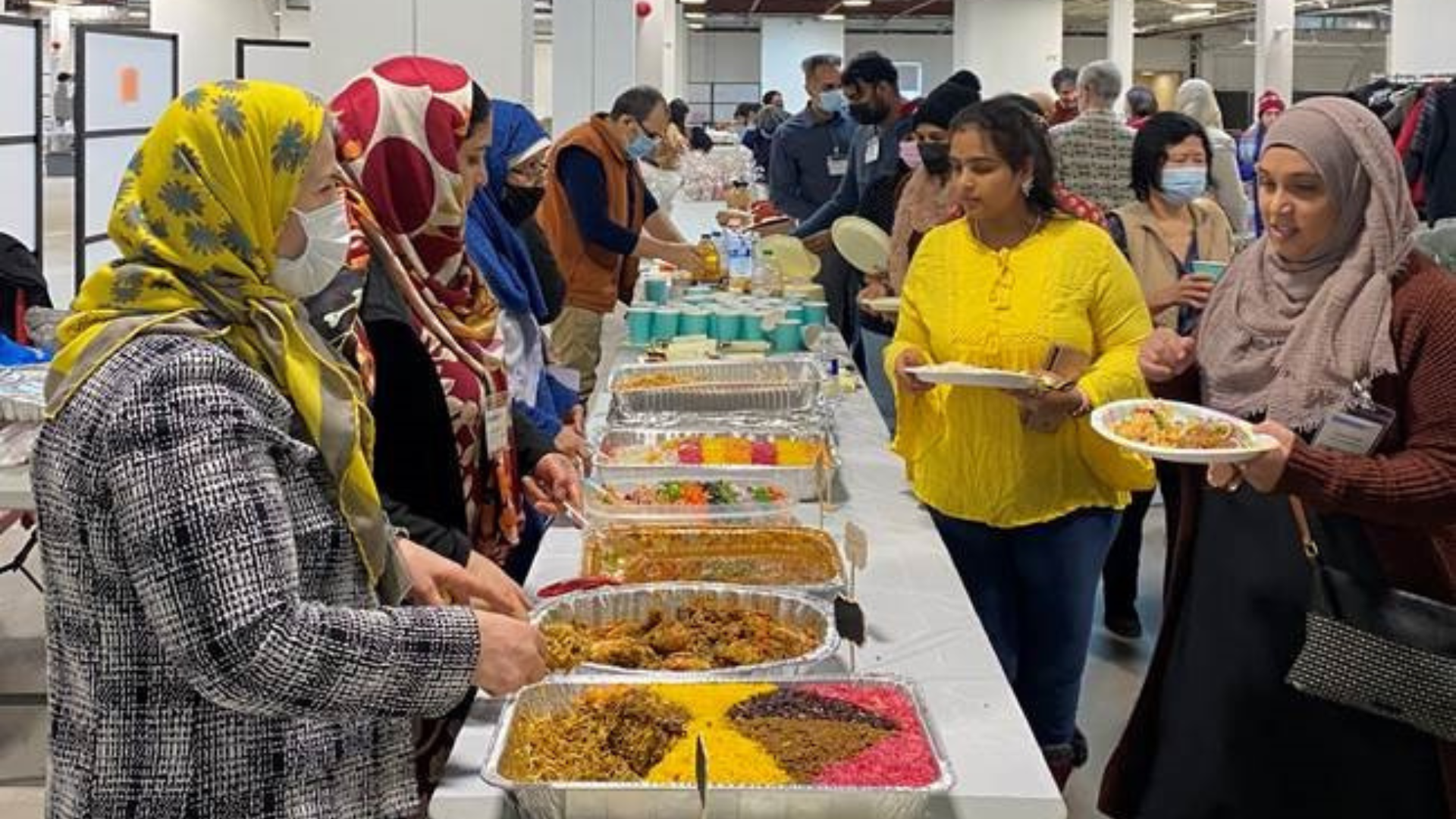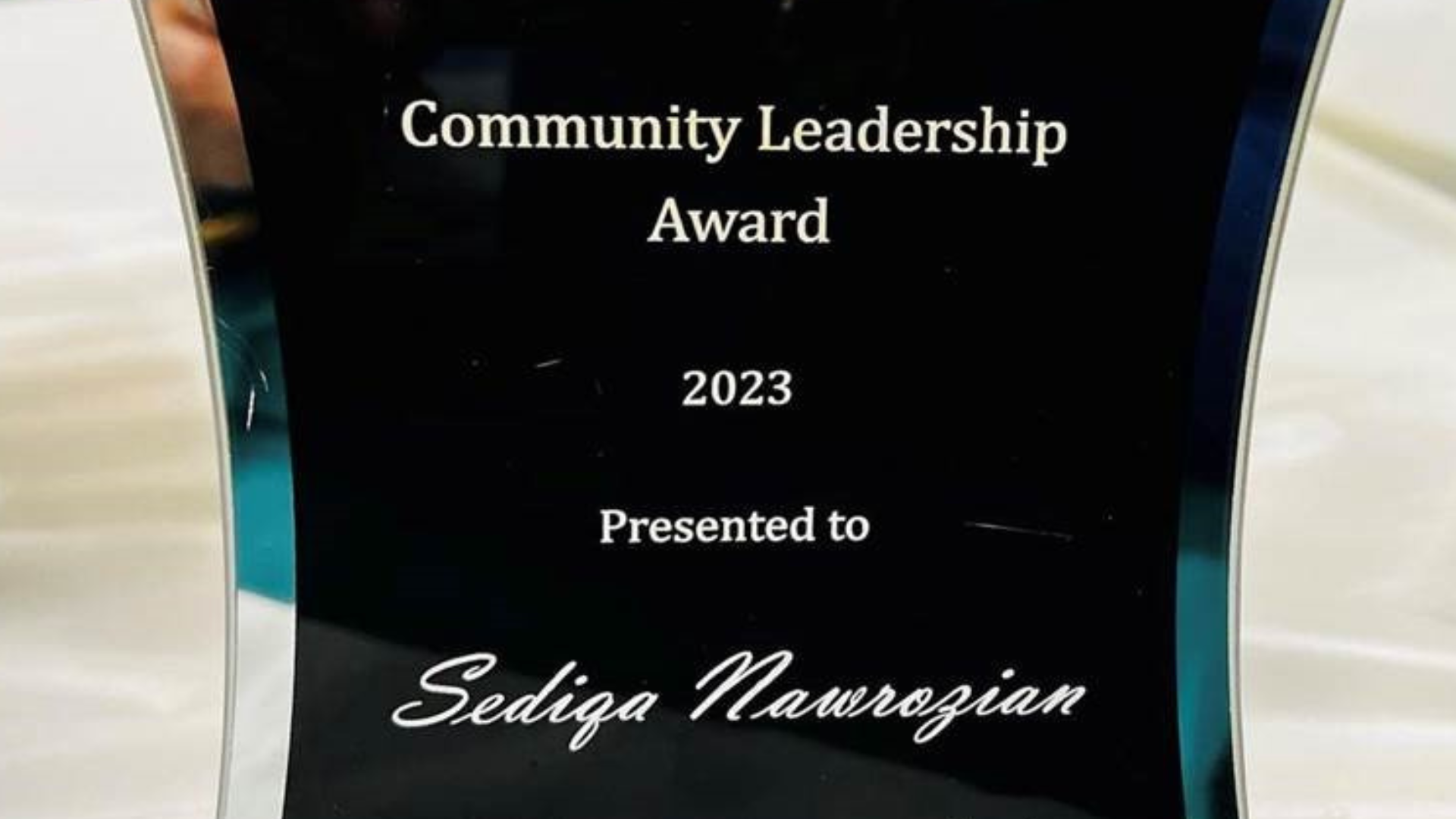 At this memorable event, we also recognized our community leaders and volunteers who have shown outstanding commitment and leadership by presenting them with awards handed out by Ahmed Hussein from TNO & Jen Quinlan from FHC. 
Overall, it was an excellent time to see everyone in person and be inspired by each other. I would like to thank all our volunteers and community leaders for their participation and support, Munira Khilji for emceeing our event with her beautiful manners in supporting the speakers and keeping the audience engaged, Karma Lhamo from TNO for mentoring and trusteeship of the project and the Thorncliffe Park Community Hub team Cyntia Kocan & Shabnam Meraj for hosting us.
Community Leadership Awards – 2023 were presented to:
Charles Zhu – for his leadership in the Parenting Group
Sediqa Nawrozian – for her commitment to the Women's Cycling Network
Shakila Tariq – for her dedication to the Wellness Cafe'
Vijayalakshmi Palaniappan for her leadership in E-Heroes
Mukund Shanbhag – for his dedication to the Tenants' Network
Riffat Fatima – for her contribution to the Steps Challenge Group
Sam Hindawi – for his boundless contribution to the Engaged Communities.
Shahida Shamsi – Community Health Ambassador and Outreach for her tireless commitment to the Thorncliffe Park Women's committee.
Hamida Begum for her tireless commitment to TPASN.
Floyd Ruskin –for championing stewardship and climate actions at "A Park for All"
Jason Ash – for his dedication to Friends of Thorncliffe Park
Shakeel Ahmed for his outstanding leadership in TPTA, Thorncliffe park tenants' association
Adil Patel for his outstanding commitment to the Friends of Flemingdon