On March 20th, 2023 the City of Toronto awarded Toronto Community Champion Award to 25 Community Organizations. Over 260 nominations were received from community members who wanted to recognize and shine a spotlight on the many organizations across the city of Toronto who made a positive and lasting impact on communities and individuals throughout the COVID-Pandemic. Amongst these 260 were 22 honourable mentions and 25 Community Champions (full list here).
It was amazing to attend the in-person ceremony at the Toronto Reference Library and receive the award on behalf of TNO- The Neighbourhood Organization along with many organizations who we work collaboratively on a regular basis, was also Thorncliffe Park Autism Support Network, a Toronto Community Champion.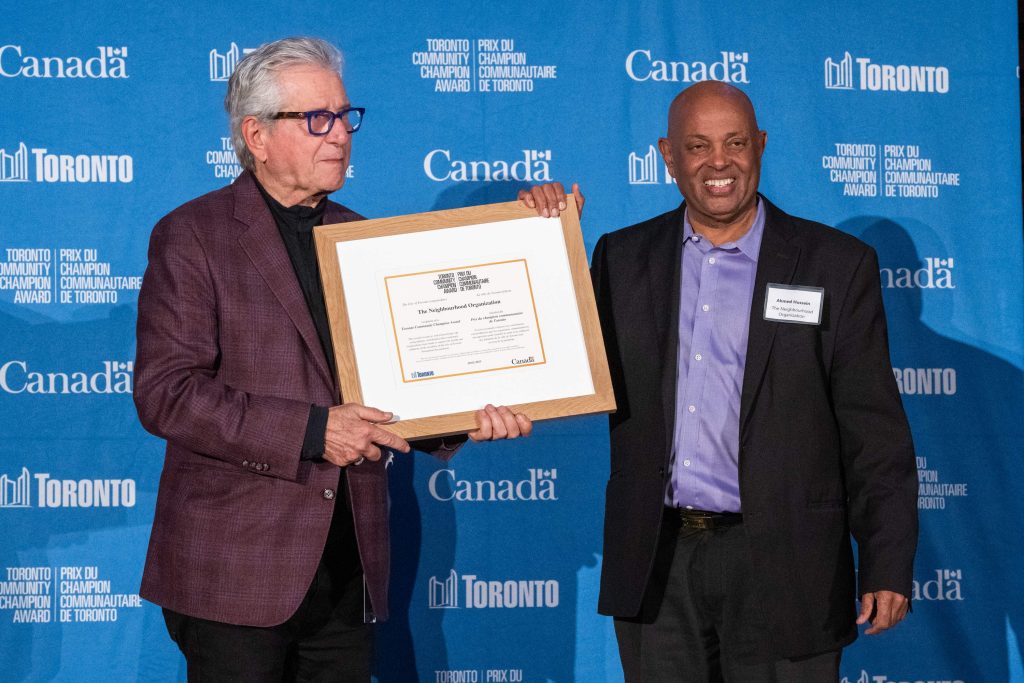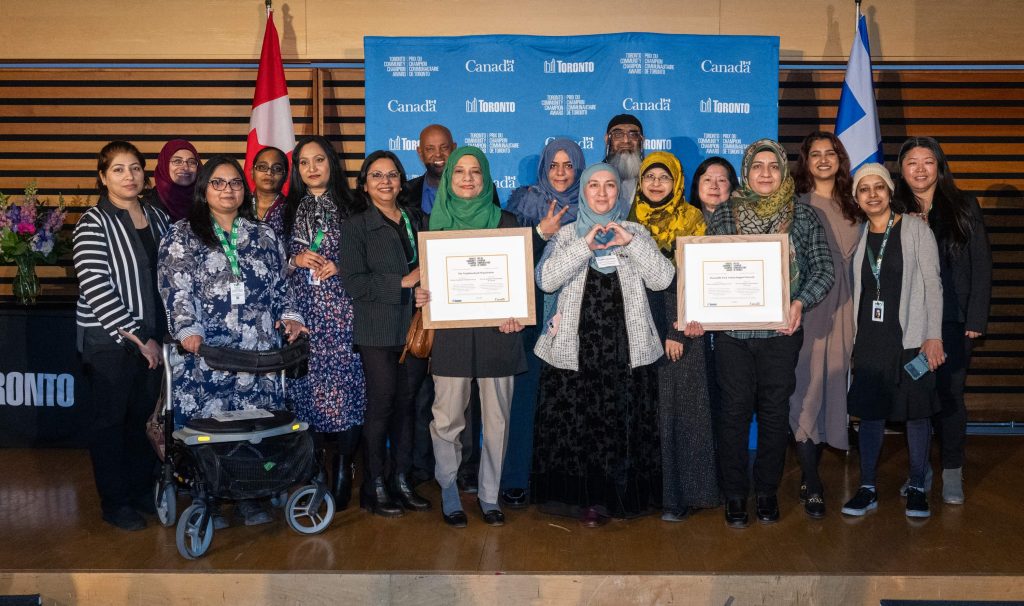 This recognition is a testament to the hard work and dedication of our community leaders, community ambassadors, volunteers and staff, who have gone above and beyond to support our communities and put our clients and their families first.  We would like to extend our deepest gratitude to the residents of Thorncliffe, Flemingdon, and Taylor Massey for nominating us for this prestigious award. It was an honor to receive this recognition and it motivates us to continue to work tirelessly to build stronger communities together.  
CEREMONY & LEGACY VIDEO
https://www.youtube.com/watch?v=O2LCv0S2DEk