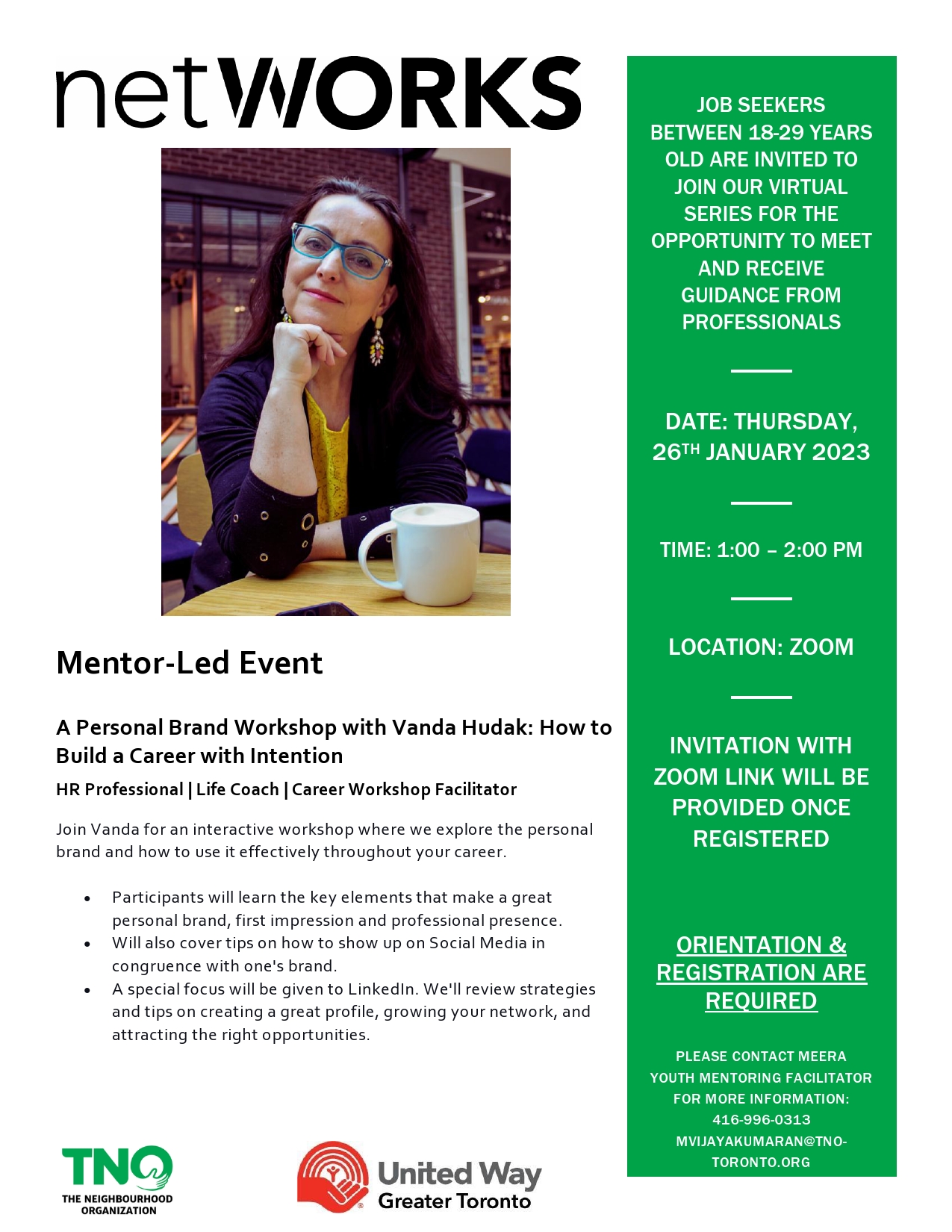 Date
Jan 26 2023
Expired!
Mentor-Led Event – Vanda Hudak
Mentor-Led Event – Vanda Hudak
A Personal Brand Workshop with Vanda Hudak:
How to Build a Career with Intention
HR Professional | Life Coach | Career Workshop Facilitator
Join Vanda for an interactive workshop where we explore the personal brand and how to use it effectively throughout your career.
O Participants will learn the key elements that make a great personal brand, first impression and professional presence.
O Will also cover tips on how to show up on Social Media in congruence with one's brand.
O A special focus will be given to LinkedIn. We'll review strategies and tips on creating a great profile, growing your network, and attracting the right opportunities.
INVITATION WITH ZOOM LINK WILL BE PROVIDED ONCE REGISTERED WITH THE ORGANIZER
Download Our Poster Here