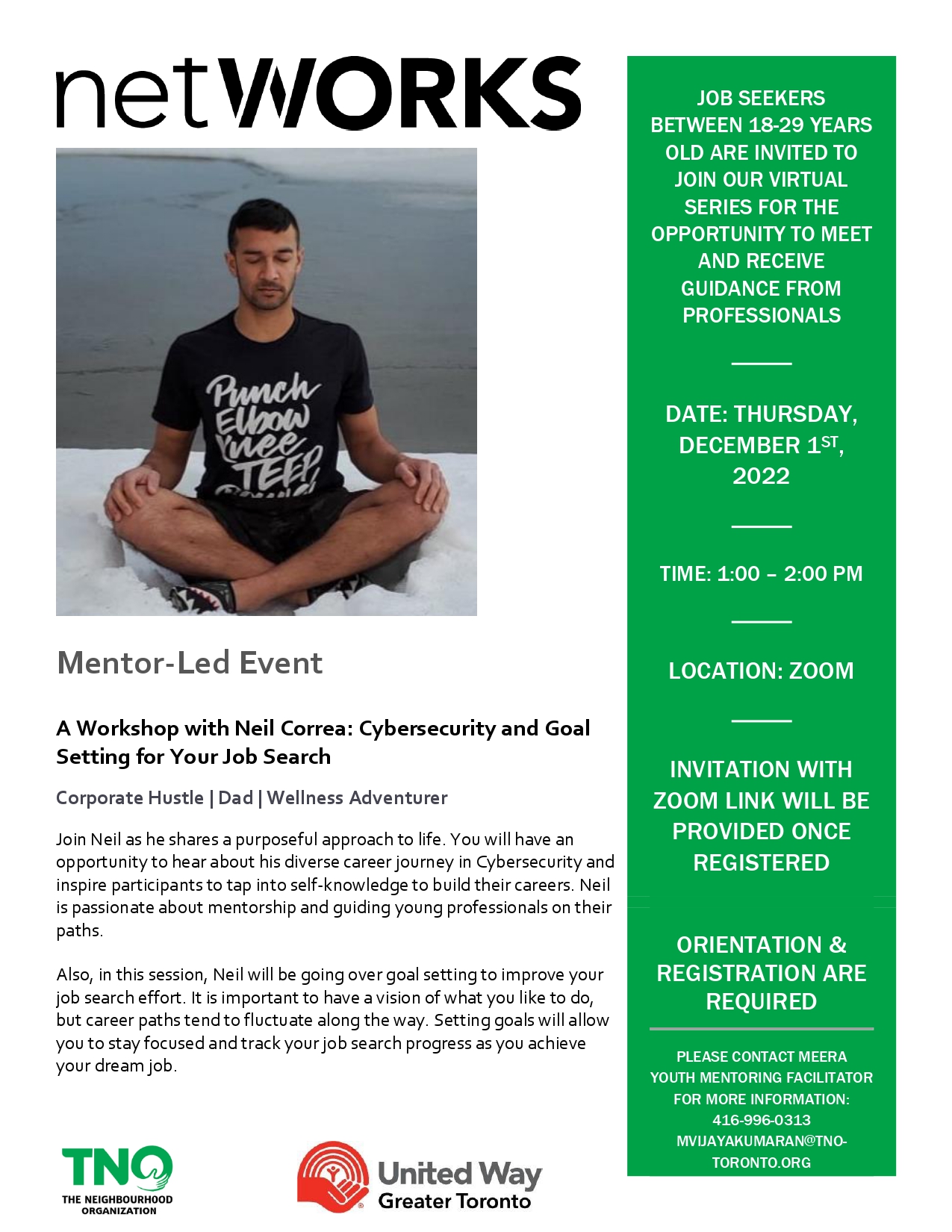 Date
Dec 01 2022
Expired!
Mentor-Led Event – Neil Correa
Mentor-Led Event – Neil Correa
A Workshop with Neil Correa:
Cybersecurity and Goal Setting for Your Job Search
Corporate Hustle | Dad | Wellness Adventurer
Join Neil as he shares a purposeful approach to life. You will have an opportunity to hear about his diverse career journey in Cybersecurity and inspire participants to tap into self-knowledge to build their careers. Neil is passionate about mentorship and guiding young professionals on their paths.
Also, in this session, Neil will be going over goal setting to improve your job search effort. It is important to have a vision of what you like to do, but career paths tend to fluctuate along the way. Setting goals will allow you to stay focused and track your job search progress as you achieve your dream job.
INVITATION WITH ZOOM LINK WILL BE PROVIDED ONCE REGISTERED WITH THE ORGANIZER
Download Our Poster Here