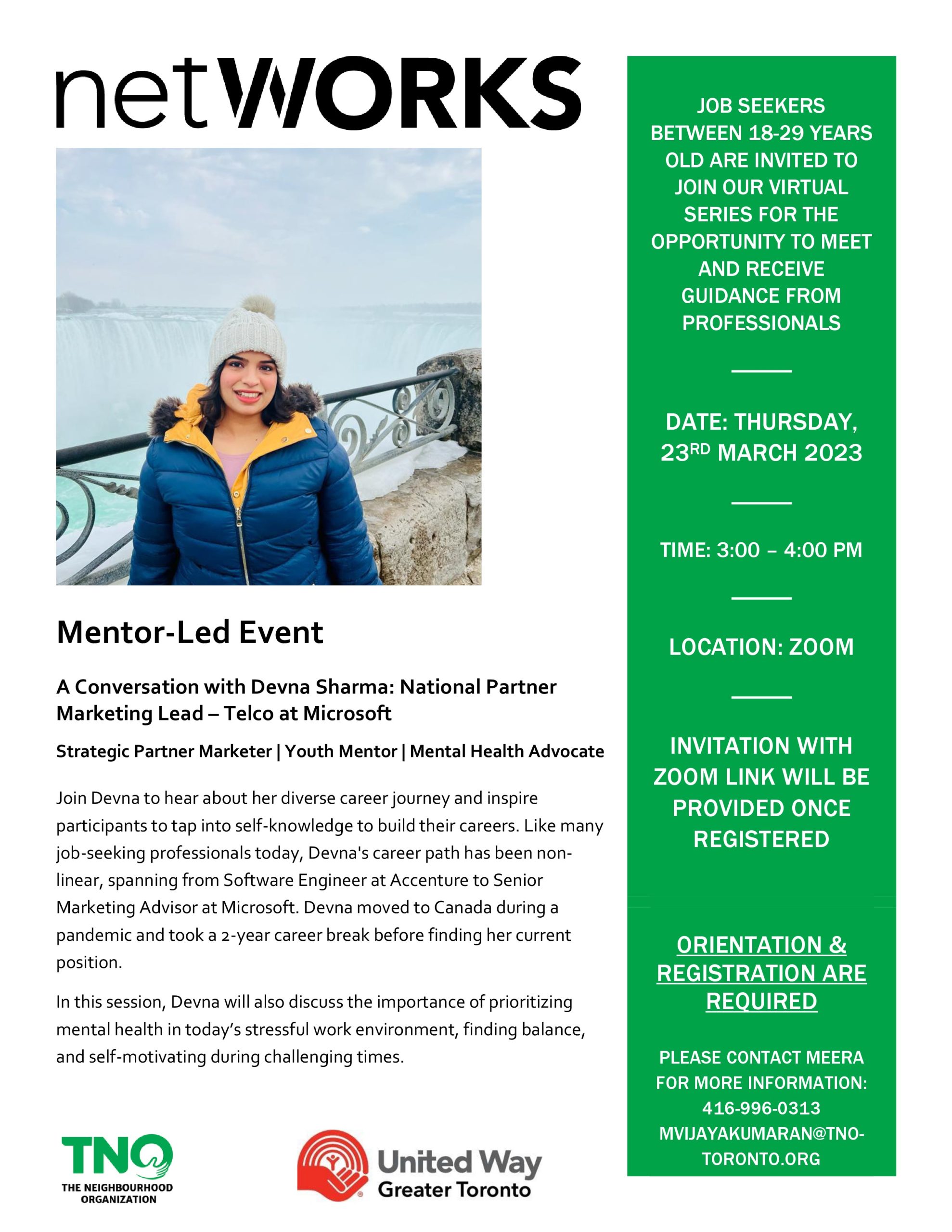 Date
Mar 23 2023
Expired!
Mentor-Led Event Devna Sharma
Mentor-Led Event Devna Sharma
 A Conversation with Devna Sharma: National Partner
Marketing Lead – Telco at Microsoft
Strategic Partner Marketer | Youth Mentor | Mental Health Advocate
Join Devna to hear about her diverse career journey and inspire participants to tap into self-knowledge to build their careers. Like many job-seeking professionals today, Devna's career path has been nonlinear, spanning from Software Engineer at Accenture to Senior Marketing Advisor at Microsoft. Devna moved to Canada during a pandemic and took a 2-year career break before finding her current position.
In this session, Devna will also discuss the importance of prioritizing mental health in today's stressful work environment, finding balance, and self-motivating during challenging times.
INVITATION WITH ZOOM LINK WILL BE PROVIDED ONCE REGISTERED WITH THE ORGANIZER
Download Our Poster Here