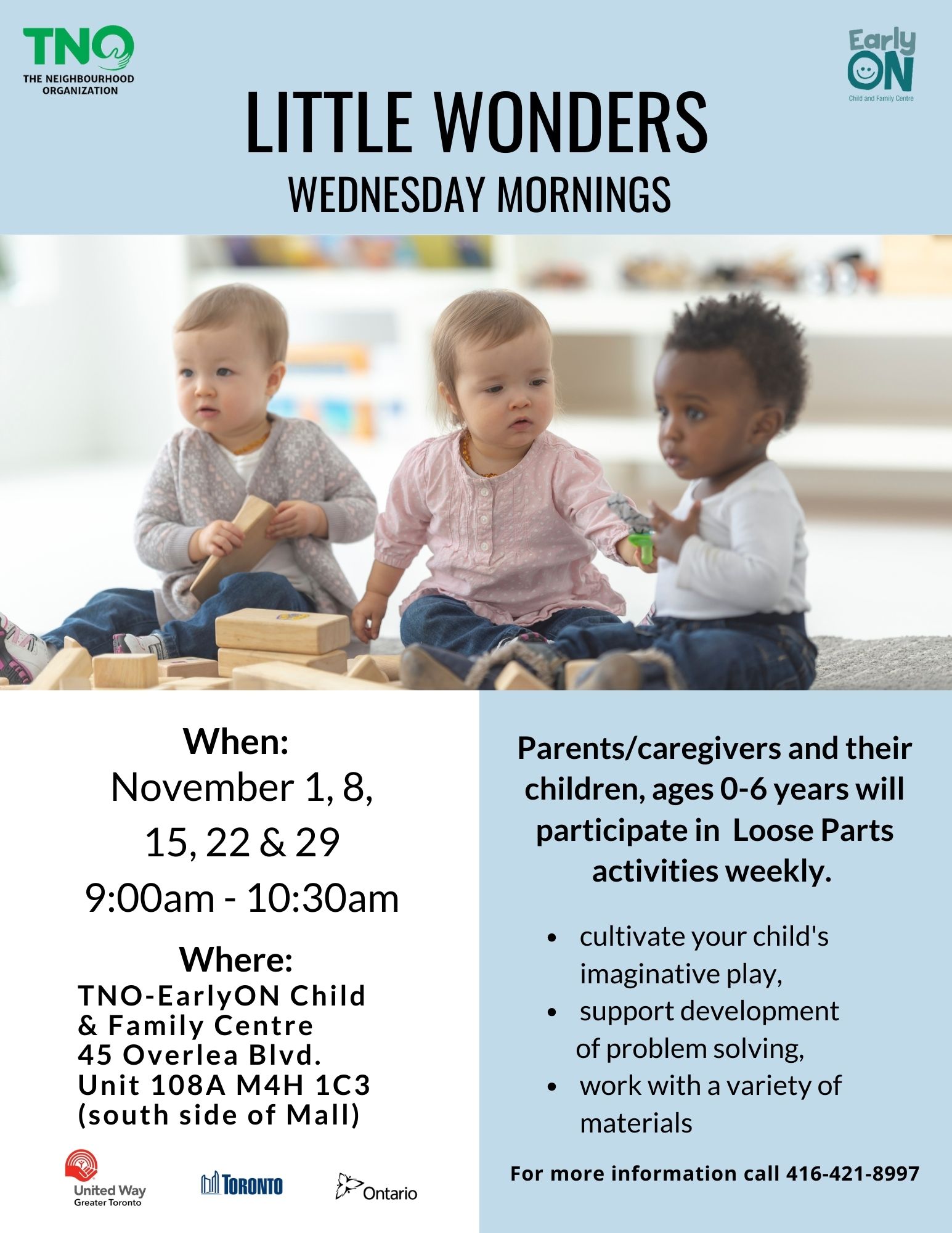 Little Wonders – Wednesday – 9:30am – 10:30am
In-person program for families with children.
Little Wonders – Loose Parts program helps to cultivate your child's imaginative play and develop their thinking and problem solving skills by using a variety of materials like wooden blocks, Lego, recycled items, craft materials and more!
Ages 0-6 years.
Note: "All activities should be supervised by an adult in order to ensure safety for your child."
For more information for our programs, please email or call:
Huma Rafiq at hrafiq@tno-toronto.org  |  416-421-8997 ext. 4103