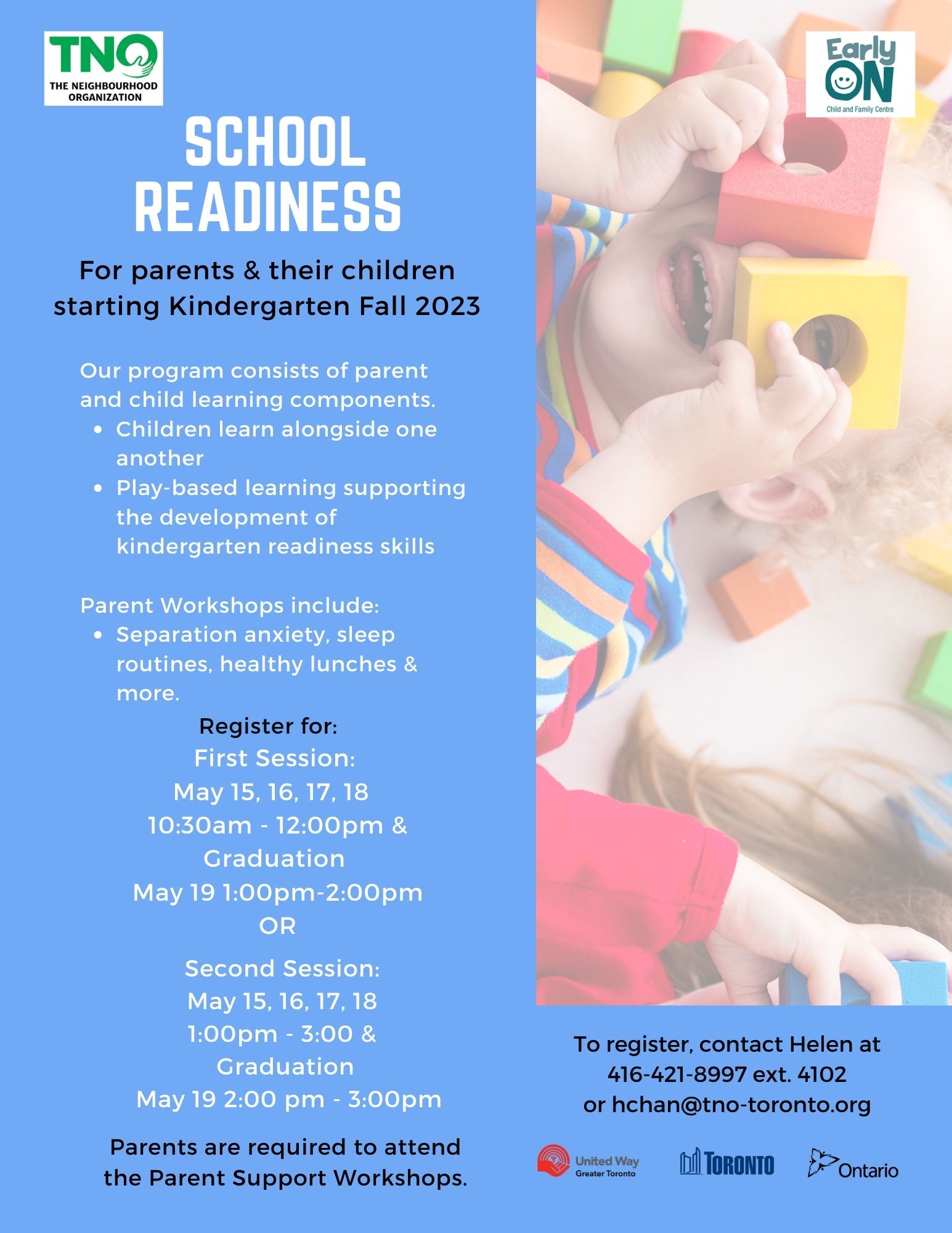 Date
May 15 2023
Expired!
School Readiness – Pre-registered Program -Session 1- 10:30am-12:00pm
Children Born in 2019
Children starting Kindergarten in September 2023 will participate in play-based learning to support their development of kindergarten readiness skills. Parents will also attend workshops to help their child's transition to all-day kindergarten. Topics include separation anxiety, healthy eating, routines and more!
For more information, please call or email: