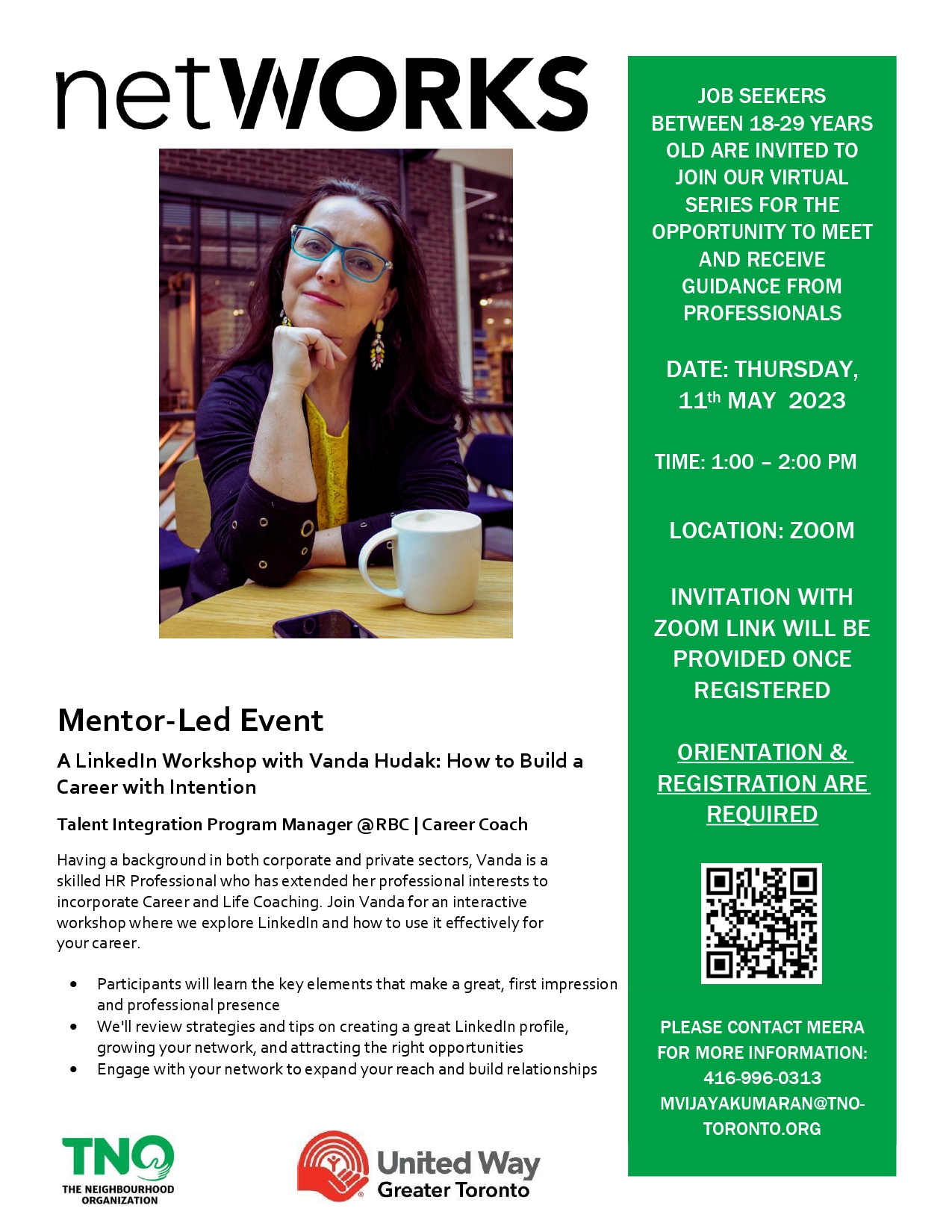 Date
May 11 2023
Expired!
Mentor-Led Event – Vanda Hudak
Mentor-Led Event – Vanda Hudak: Talent Integration Program Manager @RBC | Career Coach
 A LinkedIn Workshop with Vanda Hudak: How to Build a
Career with Intention
Having a background in both corporate and private sectors, Vanda is a skilled HR Professional who has extended her professional interests to incorporate Career and Life Coaching. Join Vanda for an interactive workshop where we explore LinkedIn and how to use it effectively for your career.
O Participants will learn the key elements that make a great, first impression and professional presence.
O We'll review strategies and tips on creating a great LinkedIn profile, growing your network, and attracting the right opportunities.
O Engage with your network to expand your reach and build relationships.