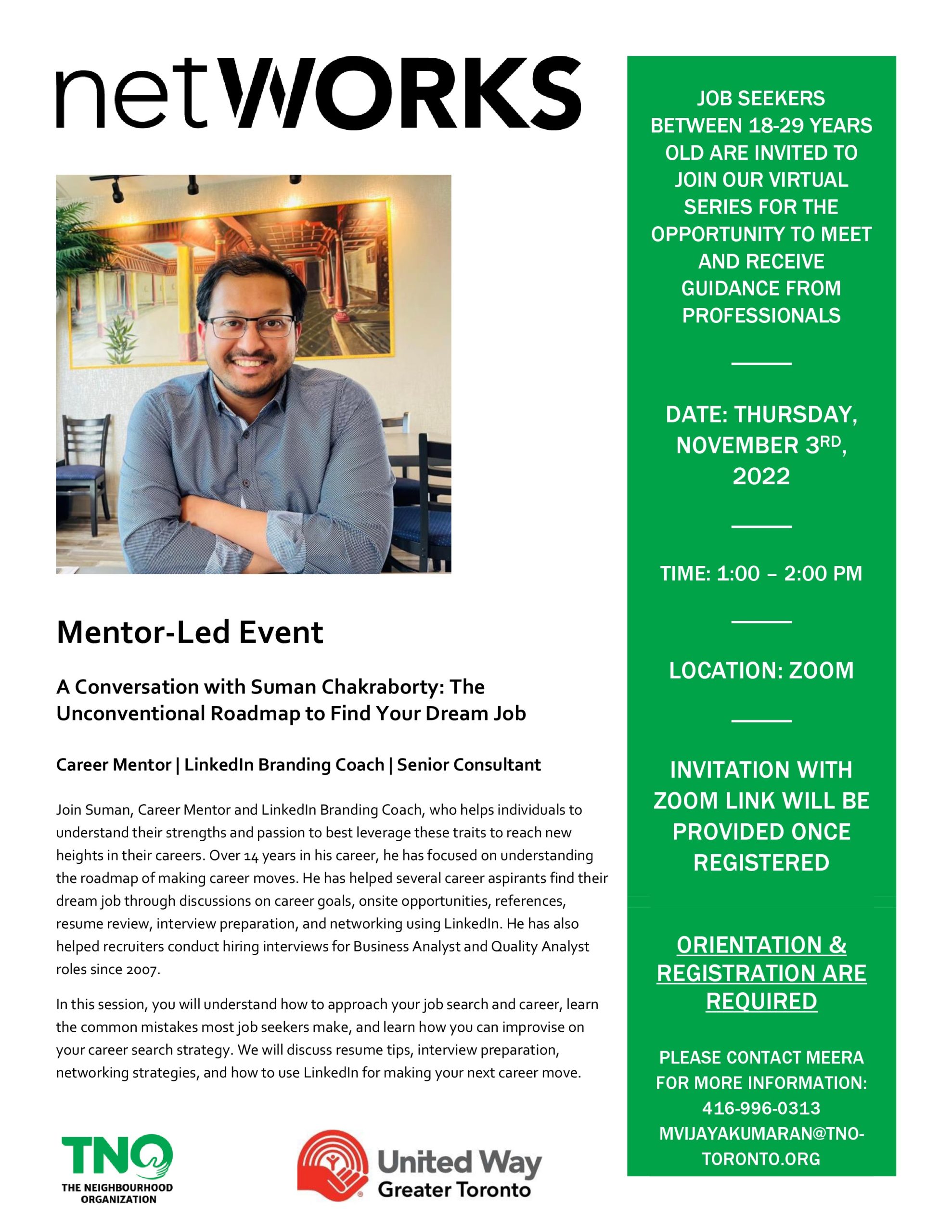 Date
Nov 03 2022
Expired!
Mentor-Led Event – Suman Chakraborty
Mentor-Led Event – Suman Chakraborty
A Conversation with Suman Chakraborty: The
Unconventional Roadmap to Find Your Dream Job
Career Mentor | LinkedIn Branding Coach | Senior Consultant
Join Suman, Career Mentor and LinkedIn Branding Coach, who helps individuals to understand their strengths and passion to best leverage these traits to reach new heights in their careers. Over 14 years in his career, he has focused on understanding the roadmap of making career moves. He has helped several career aspirants find their dream job through discussions on career goals, onsite opportunities, references, resume review, interview preparation, and networking using LinkedIn. He has also helped recruiters conduct hiring interviews for Business Analyst and Quality Analyst
roles since 2007.
In this session, you will understand how to approach your job search and career, learn the common mistakes most job seekers make, and learn how you can improvise on your career search strategy. We will discuss resume tips, interview preparation, networking strategies, and how to use LinkedIn for making your next career move.
INVITATION WITH ZOOM LINK WILL BE PROVIDED ONCE REGISTERED WITH THE ORGANIZER
Download Our Poster Here